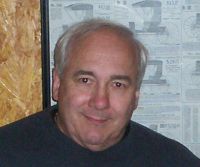 I am George Graham, Nationally Board Certified Therapuetic Massage and Bodyworker (BCTMB) and Certified Medical Massage Therapist (CMMT).
Manual Therapy is a specialty discipline using lymphatic drainage, orthopedic massage, joint manipulation, and neuromuscular massage to treat myofascial pain and dysfunction. Prescribed manual therapy involves:
1. Assessing the cause of a patient's pain and dysfunction.
2. Treating the cause using evidence-based manual therapy.
3. Assessing the results of the treatment.
4. Documenting the treatment and results (SOAPIER notes).
5. Acting as a team member with all other involved disciplines.
6. Carrying liability insurance.
(7. We file insurance.)
In a large percentage of cases, manual therapy is effective in reducing the intensity, duration, and recurrence of pain. Similarly, it is effective in treating soft tissue dysfunction. Manual therapy may be prescribed stand alone but is frequently prescribed along with other treatment modalities.
Click in the blue box in the left upper part of this page for further information and prescription forms.